Latest News
Jessi in Africa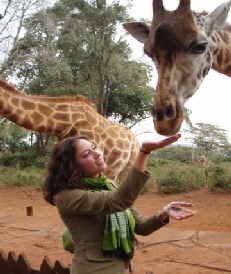 After four airports and three planes and many hours in flight Jessi landed in her new home for the Fall Semester. Nairobi, Kenya. She will be attending classes in her regular field of study as well some classes in that are relevant to her stay in Africa.
She is rooming in an apartment house with four other students from American University. She is having to live on her own, by shopping for food and preparing her own meals.
There are many field trips planned and the pictures will be posted here as she uploads them.
To view the current photo gallery click here.
Jerry and Mary Ann Celebrate 50th Wedding Anniversary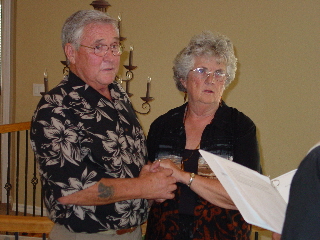 Everyone gathered at Steve and Madís beautiful new home in Parker Co. The sons, daughters and in-lawsí had come together to create a wonderful gathering to celebrate this monumental occasion.
Friends and family came from far and wide to share in this wonderful celebration. Old friendships were renewed and new friendships were created as everyone experienced the wonder of love and devotion.
The afternoon began with social time to get reacquainted and moved right into a delightful Italian dinner that was enjoyed by all. The most heart touching moment came when Tom delivered a retrospect of what Jerry and Mary Ann had achieved in their fifty years of marriage. After Tomís tribute the Priest joined Jerry and Mary Ann in reciting a renewal of their wedding vows. After the conclusion of the renewal ceremony Jerry and Mary Ann were joined by their guests in a toast to their remarkable accomplishment and they moved onto cutting the cake. The fellowship continued the rest of the afternoon into the early evening.
There is no bond stronger than that created by family and friends. To view the pictures from the event use the following link. Anniversary Pictures
Second Annual Carol and Scott 4th of July Celebration.
Once again we visit Scott and Carol in Makato, MN for 4th of July. Mankato is located in a beautiful valley at the "bend of the Minnesota River" in south-central Minnesota.
Scott has made a trip to Sioux Falls, SD for fireworks and the show this year is sure to outdo last years show. Pictures are in the Photogallery.